All female ten part series for summer 2019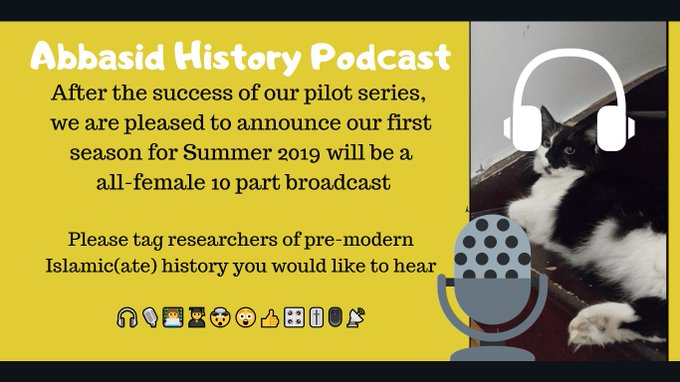 After the success of our pilot series, we're now in the process of preparing our official first season for summer 2019.
It will be a ten part all female series.
If there is anyone in particular you would like to hear, please tag them below or message me.
You can find some of the suggestions here:
https://twitter.com/AbbasidHisto…/status/1152258523075620869